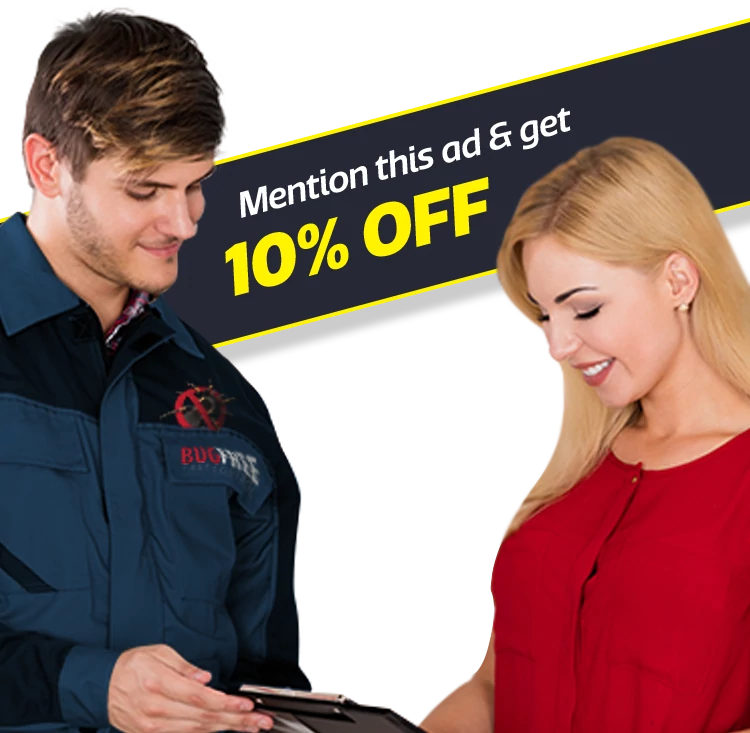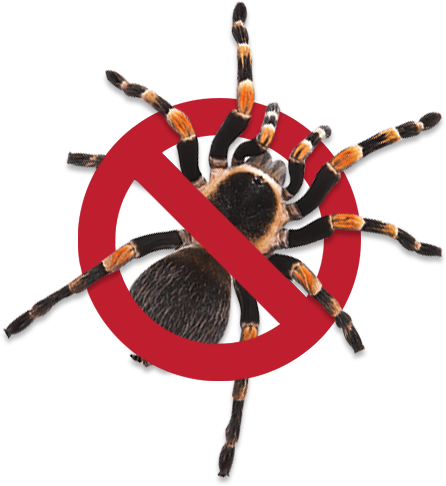 Pest Control Sydney
Protect your family and have peace of mind!


Completely
Australian Run


Mention this Ad & Get
10% discount off any job
Send an Enquiry

Professional Disinfectant Services Available Now
30 SECOND


FREE QUOTE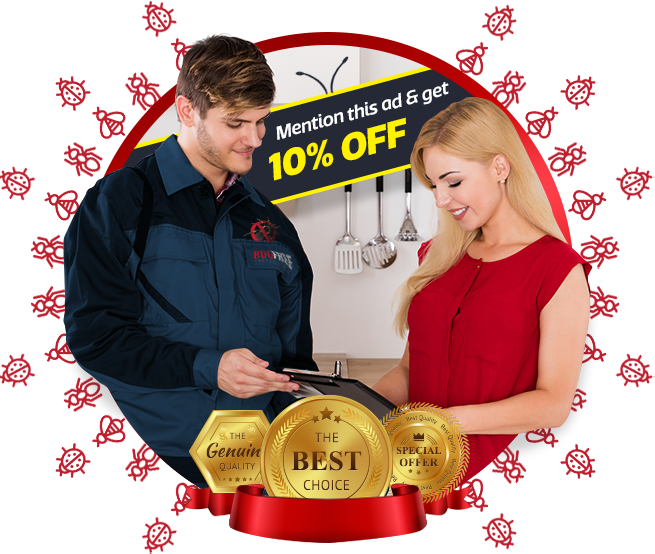 Local Pest Control Sydney Specialist
Welcome to BugFree Pest Control Sydney, your trusted providers of Effective Pest Control in Sydney. Catering to homes and commercial properties, we offer our clients a fast, affordable and effective solution to rid your home of unwanted pests and rodents.
Our years of experience in the pest control industry has enabled us to develop the best techniques that will ensure a pest free space. We cater to infestations large and small and can also provide prevention solutions and advice.
Are you looking for reliable and effective Pest Control Sydney solutions? Are you tired of dealing with companies that promise you the moon but end up providing substandard, ineffective services?
Do you want value for money when you opt for pest problem control services? Well, you are at the right place. We at BugFree can truly help keep your premises BugFree.
Our company has years of experience in this industry, and we provide the best and most affordable pest control services to our clients. Our team of experts is knowledgeable and experienced, and we offer environment-friendly and pet-friendly pest control Sydney solutions.
We are known for our high-quality services at very affordable costs, so you don't have to think twice before calling us to handle even the smallest pest infestations.
High-Grade Pest Control Sydney Services
We offer superior pest control solutions to residential, commercial, real estate, strata, and hospitality clients Sydney-wide.When you hire us for the job, you can be sure that we will be thorough. Not only do we inspect all the visible spaces, but also the most unlikely ones.
Our team checks for pest infestations in the roof, under the house as well as in the walls. So, no matter where the pests are hiding, we will execute a pest treatment solution to eradicate them from your property.
We are a Sydney pest control company with vast experience in this space, and we put this experience to good use. No matter what type of pest infestation you have on your property, we've got you covered. We offer residential and commercial pest control packages so you will always get value for money when you hire our services and save some money on this essential property maintenance task.
Range Of Pest Control Services
We cover a spectrum of pests and offer the most cost-effective pest control solution. The different types of pest removal services we offer include:
Pest Inspections Sydney
The best way to avoid large-scale pest infestations on your property is to address these issues as soon as you notice them with a BugFree Pest Inspection. We always recommend to our clients that they should contact us immediately as they notice any signs of pests on their property. Timely intervention goes a long way in helping in the quick pest eradication.
Once the problem gets out of hand, it can mean you need multiple common pest control treatments to get rid of these pesky creatures. This is also where our excellent pest inspections Sydney come into the picture.
In addition to manual checks, we may also use infrared imaging to check for the incidence of pests on your property. This technique is useful in tracking pests such as spiders, ants, cockroaches, bed bugs termites, silverfish, rats, mice and more.
Although termites are relatively slow breeders, they are also very silent creatures. They build nests in dark and damp spaces and start to spread in various directions. Slowly they begin to eat into wooden structures which affects the integrity of the home or commercial building.
Once the termite infestation gets out of hand, it can take multiple treatments to get rid of these highly destructive pests. Fixing all the damage termites have caused can become extremely costly and troublesome. The best way to avoid all these problems is to opt for termite control services from experts like us at BugFree.
During a termite inspection, if our pest control technicians discover any termites, we can treat these spaces immediately. This timely treatment stops the unwanted pests in their tracks and prevents further deterioration and damage.
Residential Pest Control Sydney & Domestic Pest Treatments
Looking for reliable residential pest control in Sydney? Our comprehensive services cover all your pest control needs, including general pest control in Sydney. With our expert team, you can trust us to handle your residential pest problems effectively and efficiently.
Our residential pest control package in Sydney offers a range of services tailored to address common pest issues in homes. Whether you're dealing with ants, cockroaches, spiders, silverfish, or any other pests, our trained professionals will conduct a thorough inspection to identify the extent of the infestation and create a customised treatment plan.
Professional services with affordable Prices Our fully licensed and experienced pest controller will provide you and your family members with a pest control treatment catered for you and your home.
Choose us for your residential pest control needs in Sydney because at Bug Free Pest Control, we go beyond just pest control. We provide you with valuable tips and recommendations to help you prevent future infestations. Our experts will advise you on improving sanitation practices, sealing potential entry points, and reducing moisture sources to minimise the risk of pests returning.
We understand that as a commercial property owner, you want to make sure that your property is pest-free. This crucial to maintain hygiene levels on your property, and for the health of your employees, clients, and customers.
If your commercial premises is ridden with pests, it can impact your reputation and affect your profitability too. We offer reliable and effective commercial pest control Sydney services and have excellent packages that provide you with good value for money.
100% environmentally safe and friendly
All our chemical treatments are approved under Pest Management Australian Standards so you can be confident of a safe and quality outcome.
Our general pest control services in Sydney encompass both interior and exterior treatments. We'll apply targeted measures inside your home to eliminate pests, while also creating a protective barrier outside to prevent their entry. Our crack and crevice treatments ensure that even the tiniest hiding spots are covered, leaving no room for pests to thrive.
We understand that every home is unique, which is why we prioritise a personalised approach. Our team will carefully assess your property, taking into consideration factors such as the size of your home, the severity of the infestation, and your specific pest control needs. By tailoring our services to your requirements, we ensure effective results and long-term pest prevention.
In addition to our thorough pest control services, we offer valuable pest identification assistance. Our experts can identify the pests you're dealing with and provide you with insights into their behavior, life cycles, and potential risks. We believe that knowledge is power when it comes to pest control, and we're committed to equipping our clients with the information they need.
With our comprehensive general pest control package, we deliver effective results and peace of mind. Contact us today to schedule an inspection and take the first step towards a pest-free home.
Why BugFree Pest Control Company is Best for you?
A highly experienced and reputable company
Fully licensed and insured
Use environment-friendly pest control products in our work
Cater to residential, commercial, real estate, strata and hospitality clients
High-quality services
Affordable pricing
Honest and upfront pricing
Outstanding customer service
Work covered by guarantees
We handle every job to industry standards and aim to provide 100% customer satisfaction. We have many different pest control Sydney packages for residential, commercial, home and business clients. Feel free to contact BugFree to get a free quote or call us for more information about our services.
About
Bug-Free
---
Speak to an actual pest controller not a call centre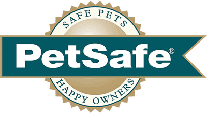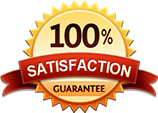 Offering Effective Pest Control Services in Sydney
Welcome to BugFree Pest Control Sydney, your trusted providers of effective pest control in Sydney. Catering to homes and commercial properties, we offer our clients a fast, affordable and effective solution to rid your home of unwanted visitors.
Our years of experience in the industry has enabled us to develop the best techniques that will ensure a pest free space. We cater to infestations large and small and can also provide prevention solutions and advice.
TEST

IMONIALS
See what our customers have had to say
Zara Davies from Randwick
We used Bugfree for german cockroaches a few months ago and they gave us a reasonable price and were happy to price match. When they came, they didn't skrimp and made sure they used as much product as necessary to get the job done. We haven't seen one since. Since we had such a good experience the first time, we used them again when we had bed bugs. Again, a really reasonable rate and a guarentee to come back if they returned.
Amazing customer service from start to finish — thank you :)
Rachel Miller from Parramatta
Awesome job!! I have been referred to this company by a friend and it's been about 3 weeks since my property has been fumigated and I'm so satisfied with the outcome there is absolutely no traces of cockroaches, rats and other pests inside or outside my house. I will definitely recommend this company to others. The great thing is the chemicals are child and pet friendly. On time, honest and reliable technicians. Thanks a lot. Certainly will recommend to others and will use them again!
Lucy Clarke from Belrose
We had a fly swarm on our back porch which stopped us from going outside! With one treatment from bugfree the flies left us, never to return... 2 months and going strong! The guys also used non toxic treatments in our house to fumigate which was great given we have a baby. Thanks guys!!
---

Termites: Silent invaders that wreak havoc on homes, silently devouring wooden structures. In this comprehensive guide, we delve into the […]

---

Bird mites may be tiny, but they can wreak havoc on your peace of mind and health if left unchecked. […]

---

Possums, also known as opossums, are nocturnal marsupials known for their adaptability and scavenging behaviour. While they play a role […]