Thermal Imaging

Completely
Australian Run

Mention this Ad & Get
10% discount off any job
Thermal Imaging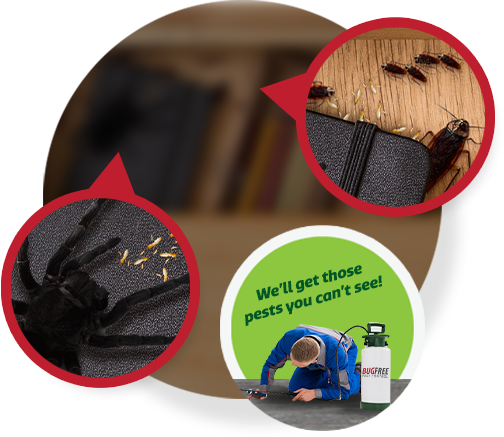 Pest & Termite Inspection for all of Sydney

Termites will make a great deal of damage to a property before the clueless owner can detect a thing.
Awareness is indispensable in order to control any termite infestation rapidly and viably.
THAT'S WHERE BUG FREE CAN HELP YOU OUT
---
Thermal imaging cameras are the most effective, non-intrusive termite inspection methods.
Thermal Imaging uses an uncommon infrared camera to precisely distinguish termite movement (Heat exchange) behind walls and different surfaces without the need to eliminate extensive segments of wall cladding.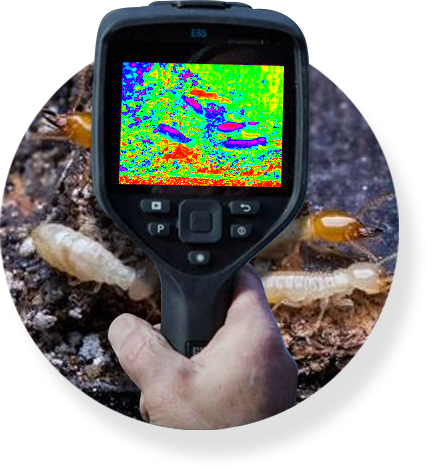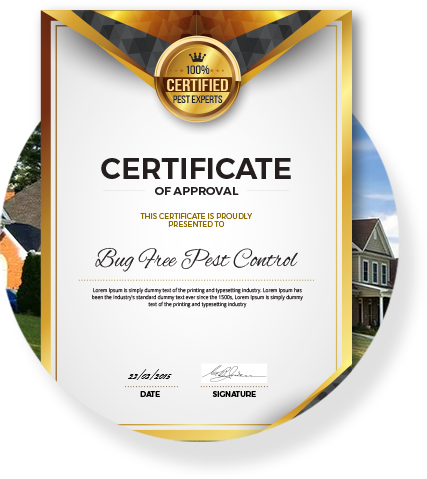 FULLY LICENSED & EXPERIENCED
---
Such 'hidden' termite movement may have remained undetected amid a typical visual termite inspection. Thermal imaging recognizes differentials in heat energy.
BUG FREE PEST CONTROL SYDNEY IS FULLY QUALIFIED & INSURED

We have the best to offer
---
The Thermal Imaging camera creates an image based on thermal energy instead of light. The subsequent image looks somewhat like an x-ray with warmer areas appearing not quitethe same as cooler regions.
Since termites require a warm, humid environment to function–a concentration of termite activity or nesting can create heat, which the Thermal Imaging camera will be able to detect. Regularly Thermal Imaging will also reveal static termite nests due to the later appearance of mud packing, which will be cooler than the surrounding wall.

Your home is our priority!
---
Thermal imaging is also suitable for a range of applications including swift identification of pest harbourages in cavity walls and other inaccessible voids; swift identification of nocturnal rodent activity; quick detection of bird roosting and nesting points within a building canopy; and minimal business disruption with night-time thermal imaging inspections of suspected infestation areas.
Book a Pest Service