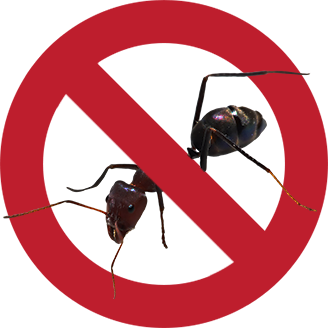 End of Lease Pest Control Sydney

Completely
Australian Run

Mention this Ad & Get
10% discount off any job
BugFree Your Trusted Partner for End of Lease Pest Control Sydney Services
Are you preparing to move out of your current rented property in Sydney? The process of ending a lease can be quite stressful, involving various tasks such as cleaning, repairing, and ensuring the property is returned in impeccable condition. This is where BugFree Company steps in as your reliable partner, offering comprehensive "End of Lease Pest Control Services" throughout Sydney and its surrounding areas.
At BugFree, we understand the significance of leaving your leased property in top-notch condition. Our specialised "End of Lease Pest Control Service" have been designed to alleviate the burdens associated with the moving-out process. With a keen eye for detail and a commitment to perfection, we take pride in transforming properties into pristine and flawless spaces.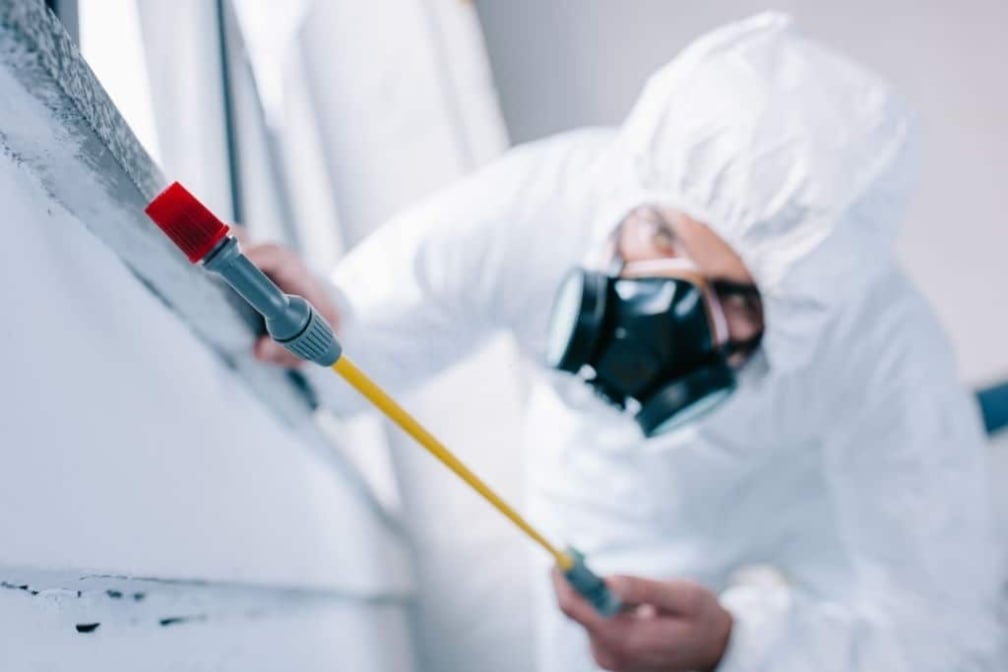 Understanding the Importance of End-of-Lease Pest Control
End-of-lease pest control isn't just a formality; it's a crucial step to ensure a smooth transition for both tenants and landlords. Pest infestations can cause damage to the property, compromise hygiene, and even pose health risks to residents. By investing in pest control before handing over the property, tenants can uphold their obligations and landlords can maintain their properties in optimal condition.
Impacts of Pest Infestations on Lease Agreements
Pest infestations can have far-reaching effects on lease agreements. They can lead to disputes about who is responsible for the infestation, potentially resulting in financial losses for both parties. Pest-related issues might also delay the return of the tenant's security deposit, creating unnecessary tension. By addressing pest concerns proactively, tenants can leave the property in good condition, and landlords can expedite the leasing process for new occupants.
The Importance of End of Lease Pest Treatment in Sydney
As you approach the end of your lease agreement in Sydney, there's a crucial aspect of the moving-out process that should not be overlooked: pest treatment. While moving can be stressful, ensuring that your rented property is free from pests is essential for both you and the property owner.
Here's why end of lease pest treatment in Sydney is a necessity:
Fulfil Lease Agreement Obligations – Many lease agreements in Sydney stipulate that tenants are responsible for returning the property in the same condition it was received. This includes ensuring that the property is free from pests. Failure to meet this requirement could result in deductions from your security deposit or additional charges.
Prevent Property Damage – Pests such as rodents, cockroaches, and termites can cause significant damage to a property. They can chew through wires, insulation, and wooden structures, leading to costly repairs for the property owner. By conducting pest treatment before you move out, you contribute to the preservation of the property's integrity.
Avoid Disputes – Disagreements between tenants and property owners over pest infestations can lead to disputes and legal complications. By taking the proactive step of arranging end of lease pest treatment, you minimize the chances of disagreements arising and ensure a smoother transition.
Protect Your Belongings – Pests can easily hitch a ride on your belongings as you move to your new location. Conducting pest treatment ensures that you don't inadvertently carry pests to your new residence, sparing you from potential pest-related issues in your new home.
Positive Impression – A clean and pest-free property leaves a positive impression on the property owner or future tenants. If you're leaving behind a well-maintained and pest-treated property, it reflects your responsibility and consideration for the next occupants.
Health and Hygiene – Pests can pose health risks to both residents and visitors. Cockroaches, rodents, and certain insects can spread diseases and allergens. By eliminating pests before you move out, you contribute to a healthier living environment for everyone involved.
Professional Expertise – End of lease pest treatment in Sydney is best handled by professionals who have the expertise and tools to effectively eradicate pests. They know where pests hide, and how to target them, and can ensure a thorough treatment process.
Is the landlord or tenant responsible for pest control in Sydney?
In Sydney, the responsibility for pest control between the landlord and tenant is typically outlined in the lease agreement or rental contract. However, in the case of pests, the responsibility generally lies with the landlord.
To get accurate and up-to-date information, it's recommended to refer to the Residential Tenancies Act in New South Wales or consult with legal professionals or relevant authorities.


Advantages of Hiring End of Lease Pest Control Experts
As you prepare to move out of your leased property, ensuring that it's free from pests is a crucial step. While you might be tempted to handle pest control on your own, hiring end-of-lease pest control experts offers a range of benefits that can save you time, effort, and potential headaches.
Here's why enlisting professionals for this task is a smart decision:
Experts with Experience: Lease-end pest pros identify infestations and apply treatments based on pest behaviour.
Thorough Inspection: Pros find hidden pests, preventing post-move infestations.
Customised Solutions: Experts tailor methods for effective pest control.
Safety First: Pros handle chemicals safely, minimizing risks.
Save Time: Pros handle pest control, freeing your time for moving tasks.
Preventive Advice: Pros offer steps to prevent future infestations.
Regulation Compliance: Pros follow local rules to avoid legal issues.
Secure Deposit: Pros reduce pest-related deposit deductions.
Long-Term Savings: Expert pest control prevents costly damage.
Peace of Mind: Pros ensure a clean, pest-free move-out.
What Does Bugfree's End of Lease Pest Control Service Include?
Thorough Inspection: Bugfree's experienced technicians will conduct a meticulous inspection of your property to identify any existing pest issues. From cockroaches to rodents and everything in between, they've got you covered.
Customised Treatment: Once the inspection is complete, Bugfree will develop a tailored treatment plan based on the specific pest issues found. This targeted approach ensures the most effective eradication of pests.
Safe and Effective Methods: Bugfree employs industry-leading techniques and safe products to eliminate pests without compromising the safety of the environment, the property, or its occupants.
Interior and Exterior Treatment: The service covers both the interior and exterior of the property, ensuring that pests are eradicated from every nook and cranny.
Guaranteed Results: Bugfree's commitment to quality means that they stand by their work. If pests resurface within a specified time frame, they'll come back to re-treat your property at no extra cost.
Documentation: Bugfree provides you with a comprehensive report of the services performed. This documentation can be invaluable when dealing with property managers or landlords to prove that you've taken the necessary steps to ensure the property is pest-free.
Convenience: Bugfree understands the time-sensitive nature of moving out. They work efficiently to accommodate your schedule, ensuring the pest control service is performed promptly so you can meet your lease obligations.
Why Choose Bugfree Pest Control Service?
Experience: With years of experience in the pest control industry, Bugfree has gained a deep understanding of Sydney's unique pest challenges.
Trained Technicians: Bugfree's technicians are highly trained and knowledgeable about various pests, allowing them to choose the most effective strategies for eradication.
Efficient and Safe: Bugfree employs safe and efficient methods to eliminate pests, so you can leave behind a spotless, pest-free environment.
Comprehensive Treatment: From the interior to the exterior, Bugfree ensures all corners are covered, eradicating pests from every possible hiding spot.
Customer Satisfaction: Bugfree's numerous satisfied customers speak volumes about their commitment to providing exceptional service and ensuring a pest-free living environment.
Environmentally Conscious: Bugfree is dedicated to using eco-friendly products and methods that minimize the impact on the environment while maximizing pest control effectiveness.
Satisfaction Guaranteed: We stand by our work. If pests resurface within a specified time, Bugfree returns for a re-treatment at no extra cost.
Book Your End of Lease pest control Service Today with Bugfree
Book your end-of-lease pest control service with Bugfree and ensure a smooth transition from your rented property. Bugfree's professional specialise in thorough end-of-lease pest treatments that target a wide range of pests, from cockroaches and rodents to bedbugs and ants. By choosing Bugfree, you're not only meeting your lease obligations but also leaving the next occupants with a hygienic space.
With our expertise, advanced techniques, and safe pest control products, Bugfree guarantees a pest-free environment, giving you peace of mind as you bid farewell to your rented property.
Don't let pests create a hurdle during your move-out process—book Bugfree's end-of-lease pest control service today and step into your new chapter with confidence.
The Best Pest Control Services in Sydney
We guarantee our customers 100% workmanship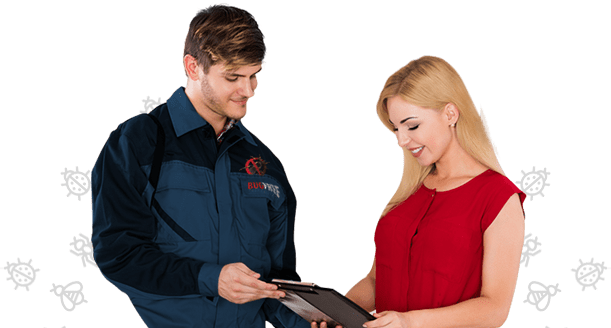 Highly Experienced & Trained Technicians

Servicing over 10,000 Pest Control Services

Quality Services & Affordable Prices

Same Day Bookings & Services

Providing Long Term Pest Control Services

Guaranteed On-time Services
We got you covered!
---
Look no further than Bug Free to provide you the best quality of pest control services at a competitive pricing for excellent End of Lease Pest Control Sydney antextermination service.
Quality you can trust!
---
At Bug Free, we ensure to remedy your pest problems at hand and to happily provide a guarantee for extra peace of mind. Our highly skilled and experienced pest controllers will have those End of Lease Pest Control Sydney exterminated and guarantee your home will be end-of-lease-pest-control-sydne-free.
Get in Touch
Keep your home & family protected!

Please do not hesitate to get in touch with us at Bug Free to learn more about our End of Lease Pest Control Sydney extermination service and other services by giving us a call on 1300 855 548 and make sure to mention our website to receive 10% discount off your bill!
See all our services
Book a Pest Service