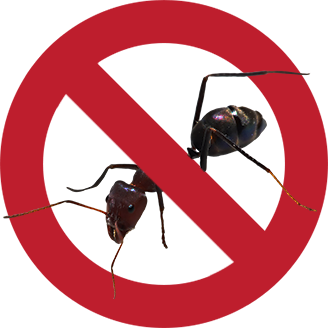 Ants Pest Control Sydney

Completely
Australian Run

Mention this Ad & Get
10% discount off any job
Ants Pest Control
If you have noticed a wide range of species of ants or a large number of black ants on your commercial or residential property, give us a call, and the Bug-Free Ant Pest Control Sydney experts will be at your location within the shortest possible time. They will inspect and assess the level of infestation before providing a suitable solution.
Ants are found everywhere throughout the world and are destructive to sustenance and property. They are also disease and health risk carriers to your home. In certain parts of the world, ants can even sting and be dangerous. Ants are one of the most widely recognised pests in residential and commercial properties. They can be found in most homes, hospitals, offices, restaurants and other buildings where there is sustenance. This is primarily because of the fact that they protect and care for insects that produce honeydew in open-air and indoor plants. Ants can be a nuisance at home or in your workplace, and many people obviously do not like their presence.
BugFree Pest Control understands that this is an extremely annoying and troublesome pest, and dealing with the infestation permanently requires professional attention. Since and are very tiny, they can live in the smallest of crevices. However, they are also quite bold, and you can easily see them to searching for food moving around the kitchen floor, pantry spaces, around the kitchen sink, etc.  even during the daytime.
Professional Ant Removal Sydney
Many property owners feel that when they have an ant infestation, they would be able to handle ant extermination using store-bought ant removal products. These products may seem like they are effective. However, they are not useful in removing ants from your property permanently. Insecticide sprays, traps, and other ant control products that you get in regular hardware stores are just temporary solutions.
The only way you can get rid of an ant infestation permanently is to call in professionals pest control technicians like the ones at our company. As an operator with vast experience in the industry, we can provide high grade customised ant pest control removal in Sydney and other regions, Eastern Suburb, Penrith, Hill district, Parramatta etc. Not only do we cater to residential clients but also large scale commercial ones. Regardless of the type of infestation you have, you can rest assured that we will handle the ant removal job to industry standards.
We use the latest and most effective ant pest control products in our work. Our team is also thorough, and they make sure that the applications are done at the appropriate spots. Depending on how severe the problem is, we may also apply a chemical barrier all around the foundation of your building or home structure. This is effective in preventing the entry of ants in your home or business premises.

Ant Extermination Sydney
As mentioned earlier, the ant infestation can billow out of control within the shortest possible time. These creatures can comfortably live in cracks and crevices in the foundation of your home, behind walls, or just about any other space, on both residential and commercial properties.
Ants are attracted to various types of foods, including bread, oils, fats, food, meats, and sweets. They can quickly build nests near houses, under garden pavers, in hollow trees, as well as in lawn areas. Sometimes, you may notice mounds of soil with entrances in and around your yard space. These are the sections of soil that ants have burrowed out.
Having an ant problem have turned out to be normal. Ant infestations tend to happen fast. They would enter through the smallest openings, hunting down water or food, either sweet based food or protein/grease based foods. Once they discover a food source, ants will leave a pheromone trail for other ants to follow. As pests, ants can pose health risks and are known to bite humans with their pincer-like jaws. Their nests can cause subsidence in soils as well. If ants have become a large nuisance home or office, do not delay taking the next step by turning to professional help.
How to Prevent Ants from Breeding on Your Property
There are many different ways to control the entry of ants on to your property. Here are some simple tips to follow:
Clean all the entry points into your home with a solution of soap water.
Place mint tea bags or cucumber peels in areas where you have noticed ants.
Place cinnamon, citrus oil or cayenne pepper at the entry points as that can help to prevent ants from entering your premises.
Make sure that you do not leave any contaminate food scraps or food lying around.
Store all your food in airtight containers
Do not leave pet food lying around throughout the day
Preventive Ant Control Solutions
We strongly believe that the best way to ensure there are no pest infestations on your property is to get regular preventive pest control done. We offer these solutions, and you will find that our ant pest control professional services are highly affordable. If you have noticed the incidence of ants on your property, do not delay in calling us. Our timely intervention will go a long way in permanent ant extermination.
Ant Treatment Sydney
White ants are some of the most destructive termite species in Australia. They consume the cellulose compounds in wood and similar organic materials, causing a considerable amount of property damage. It is essential to get professional white ant treatment services immediately if you notice the warning signs.
At Bug Free Pest Control, we offer expert advice and practical solutions to help combat this problem. As a pest control agency that has been around for several years, we know the best techniques to eliminate these pests.
Signs That You Need White Ant Treatment
White ants leave behind clear signs of their presence. If you notice any of the problems mentioned below, give us a call, and we'll send a trained expert to your location for inspection:
Damaged timber is the most common sign of white ants. These termites usually cause uneven or crumbling of sections in your wood installations.
You may hear some clicking noises from within walls, especially if you press an ear to the surface.
A strong smell of mould or mildew can also be a sign of a white ant infestation.
Windows and doors can be difficult to open if they are physically compromised by white ants.
You may notice other signs like discarded wings, flying termites, wood tunnels, etc. Book a white ant inspection if you notice these issues. We offer a free, no-obligation consultation. Our expert will arrive at your property, examine the infestation site, determine what needs to be done, and then offer their recommendations.
How Do We Handle White Ants Infestations?
Our first step is to carry out a thorough inspection to understand the extent of the damage. Once the inspection is complete, we develop a customised plan to counteract the problem and ensure your property is free of the pest. There are three steps in most of our white ant treatment plan:
Prevention – We use physical or chemical barriers in vulnerable areas to prevent the white ants from entering your property.
Extermination – Baits and traps draw white ants from their hiding places and eliminate them. This helps disrupt their breeding cycle as well and that can limit the white ant population in your property.
Monitoring – Our experts will install monitoring stations to detect infestations early. This allows us to address the problem before the white ants can cause property damage.
Feel free to contact Bug-Free Pest Control at 1300 855 548, we are highly recommended and provide great service on Ant Pest Control Sydney  You can also send us your requests through this Online Form, and we will contact you within a short time.